Auto Milker Extreme 16X Sucking, Squeezing, and Vibrating Masturbator
Auto Milker Extreme 16X Sucking, Squeezing, and Vibrating Masturbator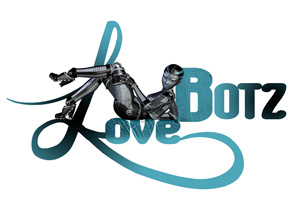 Explore new sensations that enhance your solo sessions with this Auto Milker Extreme Sucking Masturbator! The milker sucks, squeezes and vibrates to give you the most satisfying experience with new sensations to enjoy! The interior tunnel is ultra realistic so you can enjoy a life-like fantasy as you stroke the soft, stretchy silicone. Made of phthalate-free, body safe silicone, the sleeve is also easy to clean and can be removed from the case to wash in warm water and soap. To clean, carefully remove the sleeve as you carefully disentangle the wire and bullet vibrator from the inside of the sleeve. Then, wash the sleeve and let it dry. Finally, re-insert the bullet to the interior pocket of the sleeve and tuck the sleeve back into the case. Use a toy cleaner and let fully dry after use for best results! The case itself is made from ABS plastic and has a powerful motor inside. Enjoy 3 modes of suction, 3 modes of squeezing and 10 modes of vibration. Try them individually or enjoy them together! Fully rechargeable, you can get a full charge in 2 hours using the USB cable provided.
Relax, settle in and get ready to pleasure yourself! First, grab your favorite water-based lube and squirt some into the tunnel, then spread the rest on your cock. Turn the toy on to explore gentle squeezing as you warm up with slow strokes. Then add a little suction, playing with the edge of different intensities. Finally, add all three modes by bringing strong, buzzing vibration into the mix! Feel yourself getting closer and closer, then pull back before going over the edge. Enjoy layers and levels of pleasure with this realistic feeling milker! After you're done, simply remove the sleeve to clean with warm soap and water, spray with a toy cleaner and let it fully dry before returning it to the case.
Cloud button- Press repeatedly to cycle through 3 sucking modes. Press and hold for 3 seconds to stop suction.
Squeeze button- Press repeatedly to cycle through 3 squeezing modes. Press and hold for 3 seconds to stop squeezing.
Squeeze2 button (top button)- Press repeatedly to cycle through 3 modes of simultaneous squeezing and suction. Press and hold for 3 seconds to stop squeezing and suction.
Manual button (side of case)- Press and hold to activate vibration, suction, and squeezing modes simultaneously. Release button to stop all functions.
Measurements: Case length: 10.8 inches, width: 3.6 inches. Insertion length: 5.5 inches.
Materials: TPE, ABS plastic, silicone
Color: Black, blue, white
Note: Use only water-based lubricants.
Key Features:
Realistic Interior Tunnel: The inside of this phthalate-free, silicone tunnel is designed to be ultra-realistic to enhance your fantasy. It is soft and stretchy with ridges and curves that add sensational stimulation as you penetrate and thrust. Designed so it can be easily cleaned, this sleeve can simply be removed from the case to wash with warm water, soap and a toy cleaner.
Sucking and Squeezing Functions: Enjoy 3 intense sucking modes by pressing the Cloud button or 3 squeezing modes by pressing the Squeeze button. Combine sucking and squeezing by pressing the Squeeze2 button at the top.
Vibration: Press the Manual button on the side of the case to activate 10 modes of vibration while you enjoy suction and squeezing combined!
Rechargeable: Use the USB cable provided and connect the magnetic end to the case to recharge. Charge for no more than 2 hours to ensure a long battery life.
Easy To Clean and Keep Clean: The interior sleeve is completely removable so you can take it out and thoroughly wash your toy. Use warm water and soap on the sleeve and wipe down the exterior case. When not in use, use the cap to keep any dust or debris out of the sleeve and hole
Brand: Lovebotz
Compare